Whatever We Do…. Do it For Him!
I have often heard the question asked, "What is the difference between studios that claim to be Christian and those who do not?" Is there a difference? Simply put, yes. But the difference isn't in technique or dance styles, necessarily, but in purpose: the purpose of the studio companies, outreach teams, and the purpose for which we, as staff, desire to train young dancers.
But what is the point of separating yourself as a studio to be "Christian?" Why make that distinction? And what does a student do as a "Christian" dancer. The answer is one near to my heart, and one of the main reasons I still dance and teach today.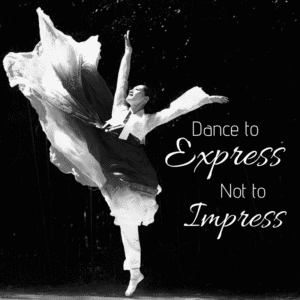 Dance is a language. It is a form of communication. There are reasons for certain steps, emotions, use of space on the stage, and types of music. I have seen dances on a stage that make zero sense with sloppy choreography and technique, and I have seen dances that knock you off your feet from precision and excellence/quality of movement. In the end both types of dances have said something to me, but not nearly equal messages. The messy ones speak of chaos and confusion, not stating a clear message but merely showing what the dancers could do, the second type clearly portrayed the artist's message, not just showcasing their abilities. My point? Movement and dance always speaks, make sure you know what it is saying.
But why does this matter? Why does it matter what dance says or about the quality of movement? Because as a dancer who calls herself a lover and follower of God, I believe we have not only a responsibility, but also a call, in everything we do, to be a messenger and example of Christ. This includes dance as well!
1 Corinthians 10:31 says, "So, whether you eat or drink, or whatever you do, do it for the glory of God." (Emphasis mine)
Note the word "whatever" included; it means anything, all things. Every single thing we do should be for God's glory, if we call ourselves followers of Jesus.
But what does this mean for dancers and the world of dance? How do we point to Jesus with our dancing? Well, two things come to mind immediately: dancing with excellence, and utilizing our skill sets to bring messages to the world about God and His great love.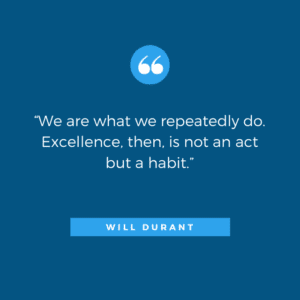 The first, excellence, is something I heard about growing up in dance. My teachers would always tell me I needed to dance with excellence. But what does it mean to dance with excellence? It doesn't mean getting it perfect every time. It doesn't mean always having perfect turnout or posture, or always hitting that perfect jump or completing all the rotations in a turn every time. Dancing with excellence means putting forth effort every time. It means trying our personal best, every time, and continuously honing your craft and skills. I often say it to my students, "I do not expect perfection, but I do expect you to do your personal best every single time." And believe me, as teachers, we can tell if you are not putting forth your personal best. Dancing with excellence not only speaks highly of our dedication, discipline, and respect for teachers and fellow students, but it is one way we can dance for God's glory. Being sloppy and not putting forth effort still speaks, but not the message we want to send. It tells others around us that we don't want to be there, that we don't care about what we are doing, and that our teachers are wasting their time.
Practically, dancing with excellence means showcasing the characteristics mentioned in the previous blog post explaining the CENTERED acrostic: Controlled, Emotional, Never Gives Up, Thoughtful, Endeavors, Resolute, Energetic, Disciplined. Dancing with excellence means utilizing these characteristics, and growing in them consistently.
Second, dancing to the glory of God means bringing God's message to the world. But how do we do that? Let's go back the thought of dance being a language. Not everyone speaks the same language; we know that, so how do we spread God's love to the world so quickly? By dancing God's message in a non-verbal message to show to others around the world. Words aren't needed in that situation! Again, this utilizes the characteristics in the CENTERED acrostic. You don't need words to control your movements or emote on your face the feeling of a dance or movement. You can show agony, peace, joy, anger, excitement, etc. all by movement and emotion. We "speak" through our movement, telling a story to everyone who sees it.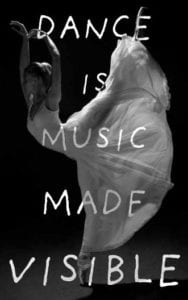 Choreographers who have this heart spend time listening to the Lord speak to them. It's how we choose songs to dance to, how we create movement to the music. It doesn't necessarily mean we hear an audible voice, but it's listening to the ideas God puts in our heads, the thoughts and inspirations. We could be listening to music and suddenly we just KNOW that a certain song is the one, or the title of a song could pop in our head, or a subject for a dance. The dances we create are Holy Spirit inspired and given. Then, those dances are set on dancers, and opportunities arise for some to travel and take the dances around the world, while others are danced on local stages, and the videos put online, then anyone anywhere in the world can watch and receive from the Lord the message He desires to speak. But don't think that local isn't just as important. God says that we start where we are currently in our mission and ministry to others. "Love your neighbors as yourself" means each person we come into contact with each day. (Matt. 22:39)
I worked at a studio for a bit of time that had a weekly rotation of choreography on Friday nights. Once a month I would teach a dance, then video it and the studio would post it online. The first few were just fun little dances, and then one day during prayer I realized what an incredible opportunity it was. Every week these dances were going online and anyone anywhere could watch them. What an opportunity to speak God's message around the world to many who would never step foot in a church or hear about God personally. And yet, they would sit and watch a three-minute video of a dance. From then on I was very selective with my music and steps, praying through and listening for what to dance to and how to move.
Another excellent way we get to speak God's message through dance is local outreach! As dancers, we are often invited into the public domain to dance. I have danced on news channels before, I have danced in schools, on public stages in major cities, places where one would never be invited to preach or sing worship songs, and yet we were dancing to music that clearly proclaimed God's message to every person watching. What an incredible opportunity!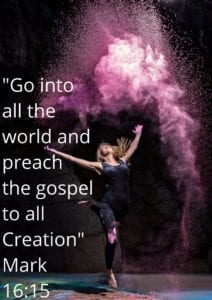 As with every other arena of outreach and worship, such as preaching and worship teams, we have to remember one very important thing, though. It isn't about us it's about God. That is the call we have as Christians, to bring glory to God, every moment of every day. Through our speech, through our actions, through our music and dancing, etc. it is always about God. It is the call we have and the privilege we have, to take these characteristics, to grow in them, to cultivate them, to listen to the Lord and receive His messages to take into the world. The consistent download from Christ into our hearts and lives as we come to class, rehearse programs, and then share them with the public. An ongoing cycle, so necessary, needed, and beautiful.
Everything we say and do sends a message of some kind, whether it is positive or negative, and as dancers, every move we make sends a message. Body language and emotion are vital to "speaking" as a dancer, always sending a message to those around us. Our jobs as dancers are to cultivate and learn to speak well through our bodies, knowing what message we are sending, and then as Christian dancers our job is to send messages of Christ through our movement. What an incredible opportunity!