We loved having Miss Steph last Summer and we can't wait to have her join us again as our Special Guest teacher for our Summer Intensive June 15 -19th 2020!
See our full Summer Schedule Here!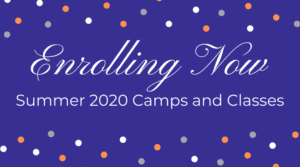 Stephanie Morales has been studying ballet and modern dance since the age of 10 and has received her Bachelor of Arts in Dance from Belhaven University in 2016.
In 2005, she began taking her dance training seriously and attended Lancaster School of Ballet under the direction of Carolyn Trythall and the Viktor Yeliohin International Ballet Academy under Viktor Yeliohin. Here she trained with instructors Molly Carey, Matthew Metro, Kristie Beatman, and Viktor Yeliohin as well as danced numerous lead roles in classical ballet's with Ballet Theater of Lancaster. Stephanie went on to attend Ballet Magnificat's 4 week summer intensive in 2009 and 2010 to further her ballet training with the Ballet Magnificat company members.
While in college, she developed her technique, choreography, and teaching skills further under the direction of Cynthia Newland, Laura Morton, Caleb Mitchell, Ravena Tucker, Sol Nazario, Mia Whitehead, Erin Rockwell, Kristen Bower and Dr. Emily Wright. She worked with several renowned choreographers and guest instructors such as Steve Rooks, Vincent Hardy, Sheron Wray and Kim Nofsinger. She also presented several works in Belhaven Department Showcases and presented her Senior Research "On Display: A Look into Body Dysmorphic Disorder among Female Dancers" to the University as well.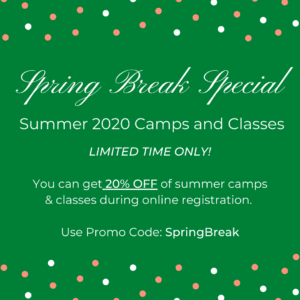 Post college, you can find Stephanie working as a dance instructor in Lancaster, Pennsylvania. She continues to pursue her passion in choreography by presenting works in local festivals, choreographing shows for Cavod Community Theater (Dr.Dolittle Jr., Beauty and the Beast Jr., Seussical, Lion King Jr., Mary Poppins Jr., and Gift of the Magi), New England Ballet Collective, and other local high schools. She is the creator and director of "Wonder" – a contemporary ballet choreographed on Cavod Ballet Theatre. Stephanie also attended American Ballet Theater's National Teacher Training and is a certified ABT NTC teacher in the pre-primary- level 3 curriculum.
Whether teaching, dancing, or choreographing, Stephanie's passion is to instill the love of the art of dance into her students or audience. Her hope is to show the joy that dance can bring your soul. She believes that through hard work, dedication, laughter, and learning from mistakes, one can find an appreciation for dance no matter what you do in the future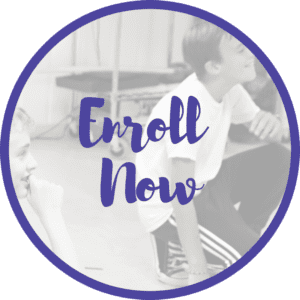 Here is a message from Miss Steph:
" I am so excited to be back at The Centre this summer; can't wait to hug some familiar faces and meet some new students! We are going to have a lot of fun and build on the technique we already have.  I love summer programs because it gives you the opportunity to try things you have never done before, allows you to strengthen your technique with different strategies, and opens you up to new styles that you may not have tried before. I encourage everyone to attend this summer program and am looking forward to seeing your faces soon."