We are now Enrolling for our Spring Mini Season! This 4-week session will take place April 15th – May 10th at The Centre School of Dance! Click here to see our Summer Camps and Classes!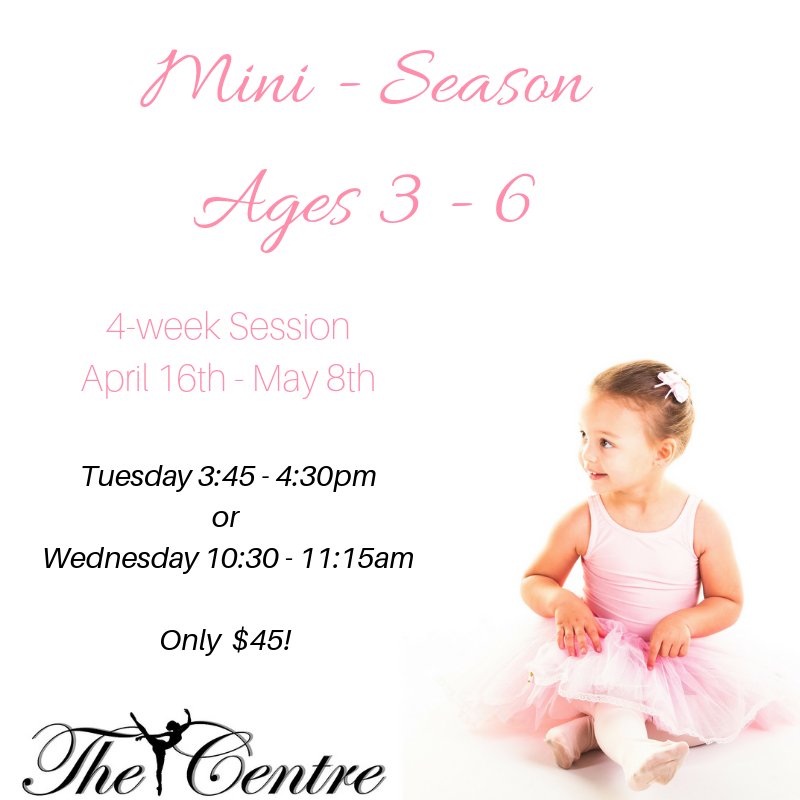 We are offering an afternoon and morning class for ages 3-6! This dance class is perfect for the young dancer trying dance for the first time, or the experienced young dancer trying our school for the first time! If you have danced with us for a previous mini season, you are welcome to return and dance this one with us again as well. 🙂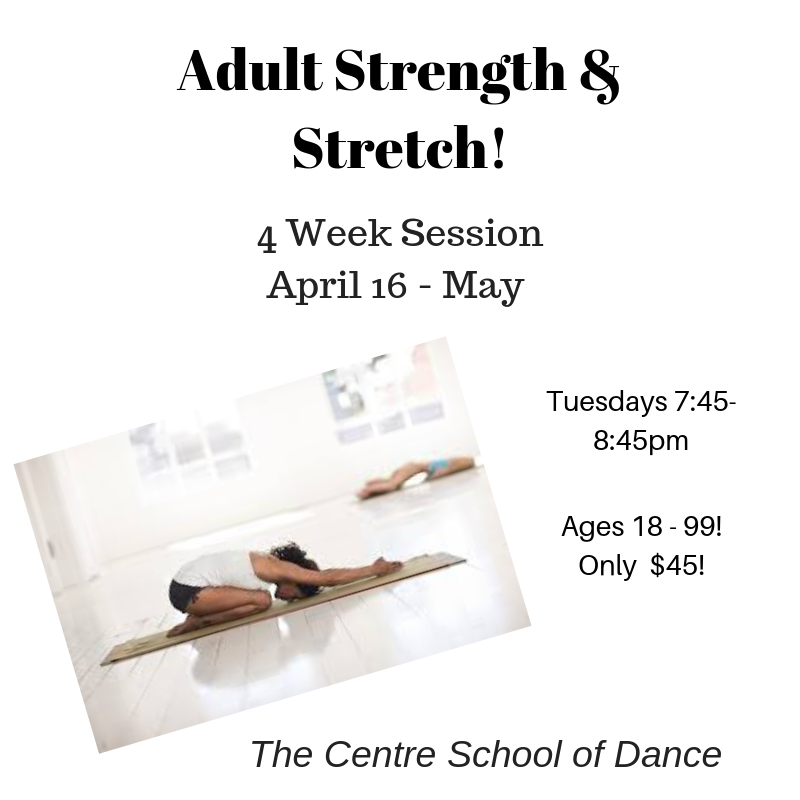 Our Strength and Stretch Class for Adults will be the perfect blend of dance inspired strength training with gentle stretching to get you moving and active! With only a 4 week commitment, this is just the class you've been looking for!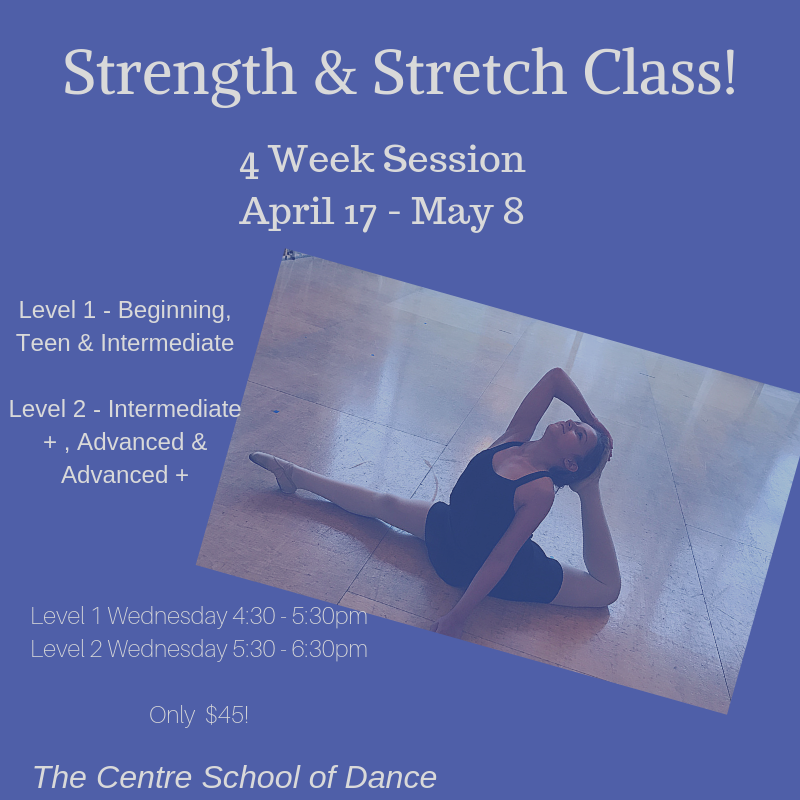 Many ballet, modern & jazz dancers benefit  from additional conditioning and stretching to really meet their dance goals. These classes are designed for dancers that want to take their dance to the next level with dance -based conditioning and focused stretching. We can't encourage you to take this class enough! Space is limited so register today!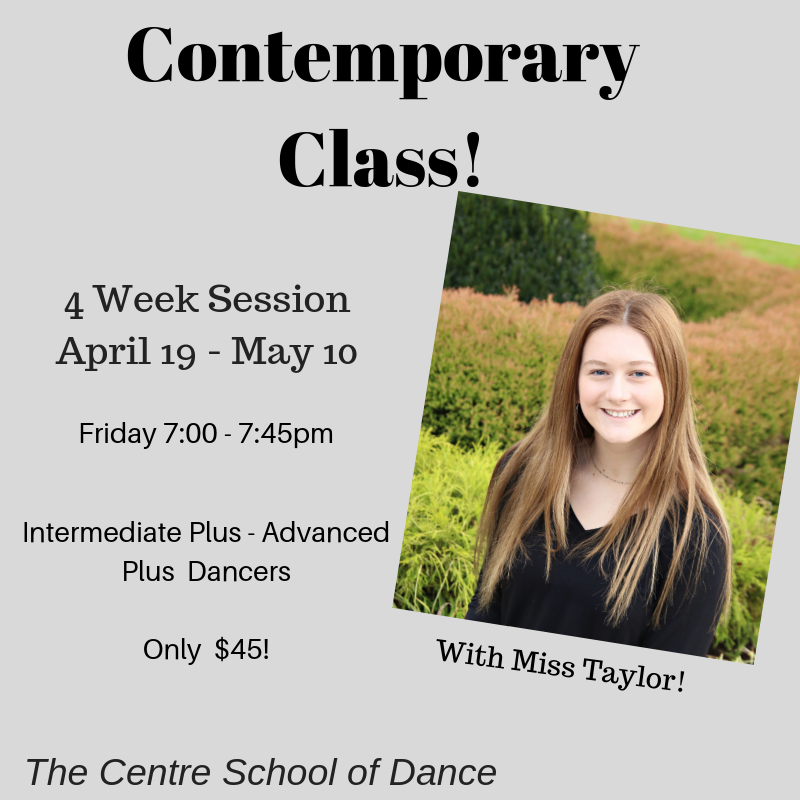 We know many of our dancers have been wanting a contemporary class, especially after attending conventions like Dance Revolution! We are thrilled to grant your request with the Contemporary Class that will also include progressions to build strength in your technique! Space is limited so register today!